News
Vintage Circus Event Theme
Vintage Circus
After the smash hit movie " The Greatest Showman," which explores the life of P.T Barnum, the original ring master and show business entrepreneur, the vintage circus event theme has become extremely popular with clients all around the world.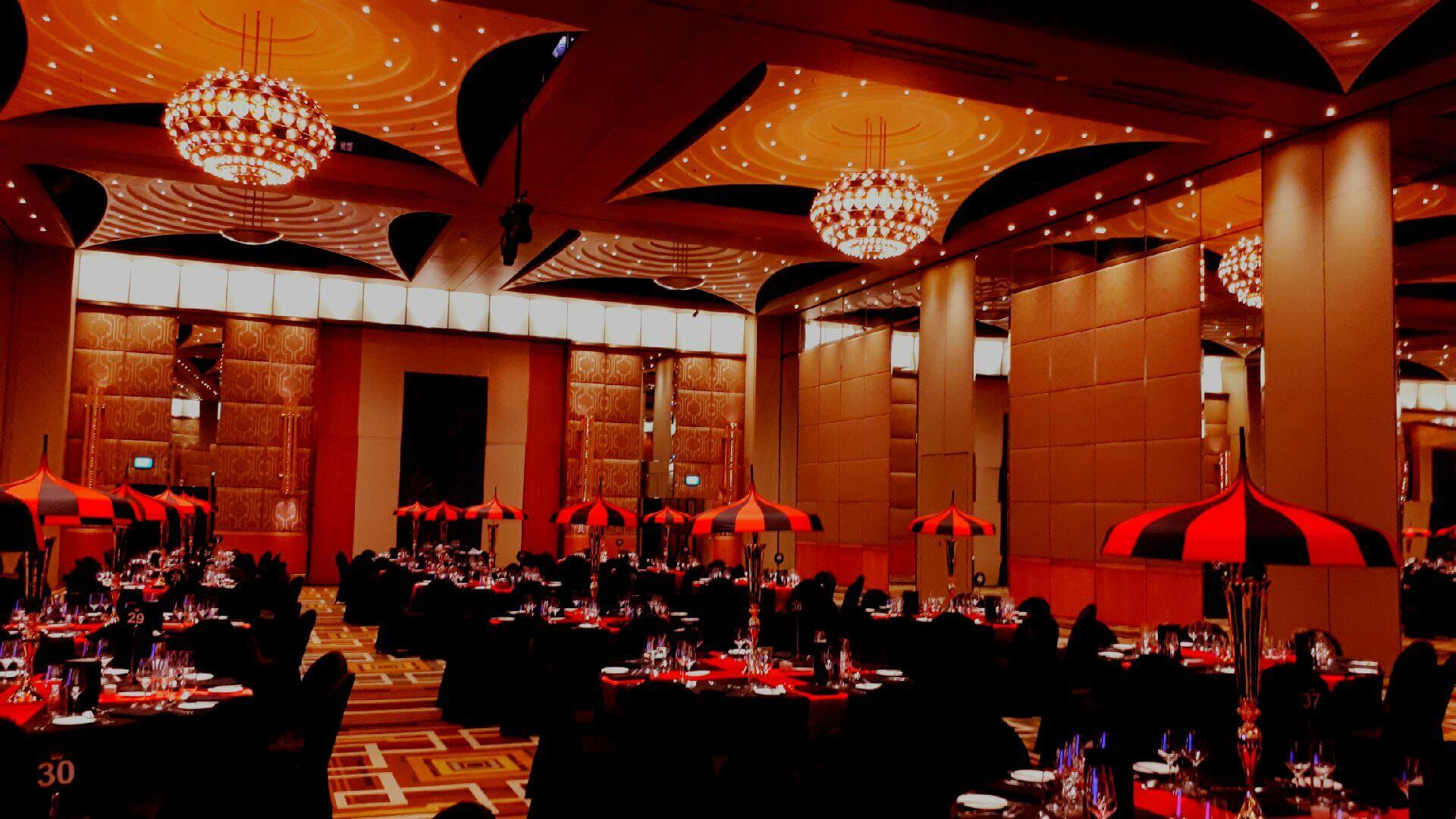 Vintage Circus Event Theme | Event Planning
Instinct created for a client their very own circus at the Crown Palladium. Full of mystery and marvel, as guests were instantly taken back to their childhood with the use of lighting, styling and entertainment. Being a sit down dinner for 530 guests, the theme was an obvious choice and needed to over deliver based on past events. And that it did!
From the onset and with clear budgetary limits, Instinct went about establishing the theme both in the pre-function area and in the main room through styling and design. It was important that the circus theme was evident in all areas.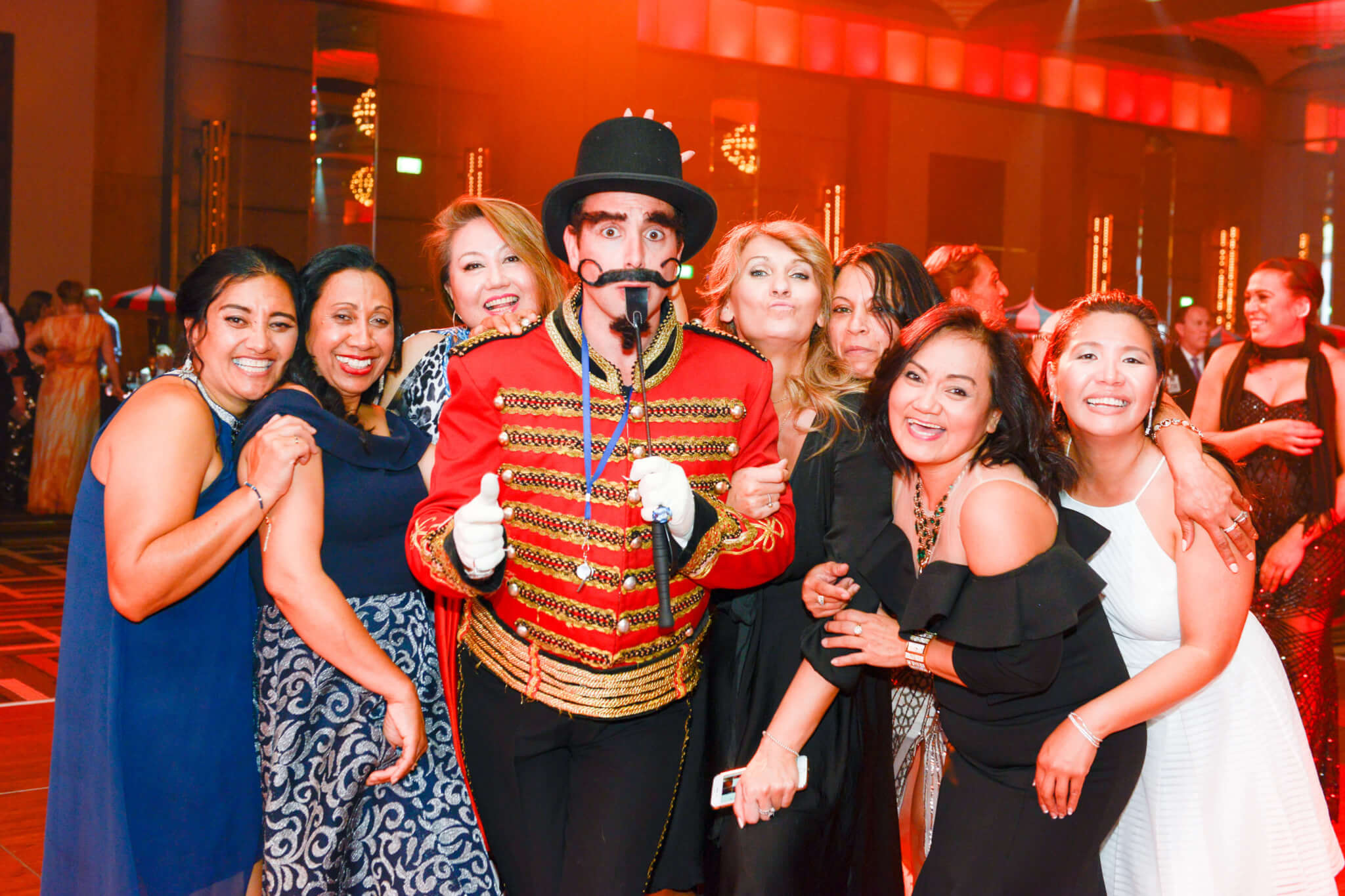 Vintage Circus Event Theme | Ideal Christmas Party Theme
Given the recent excitement over all things circus, it is an excellent idea for an end of the year Christmas party. With so many elements of the circus to explore and entertain your guests with, such as acrobatics, hula hoops, magicians, jugglers, etc. You are in for a treat!
This theme is all about the colour, the quirky, the extraordinary, and with a variety of entertainment, it makes for a good night out! If you really want to go the extra distance, we can get you your own ring master running the night for you, who can act as your own personal MC. Maybe Hugh's available… I'll have to check!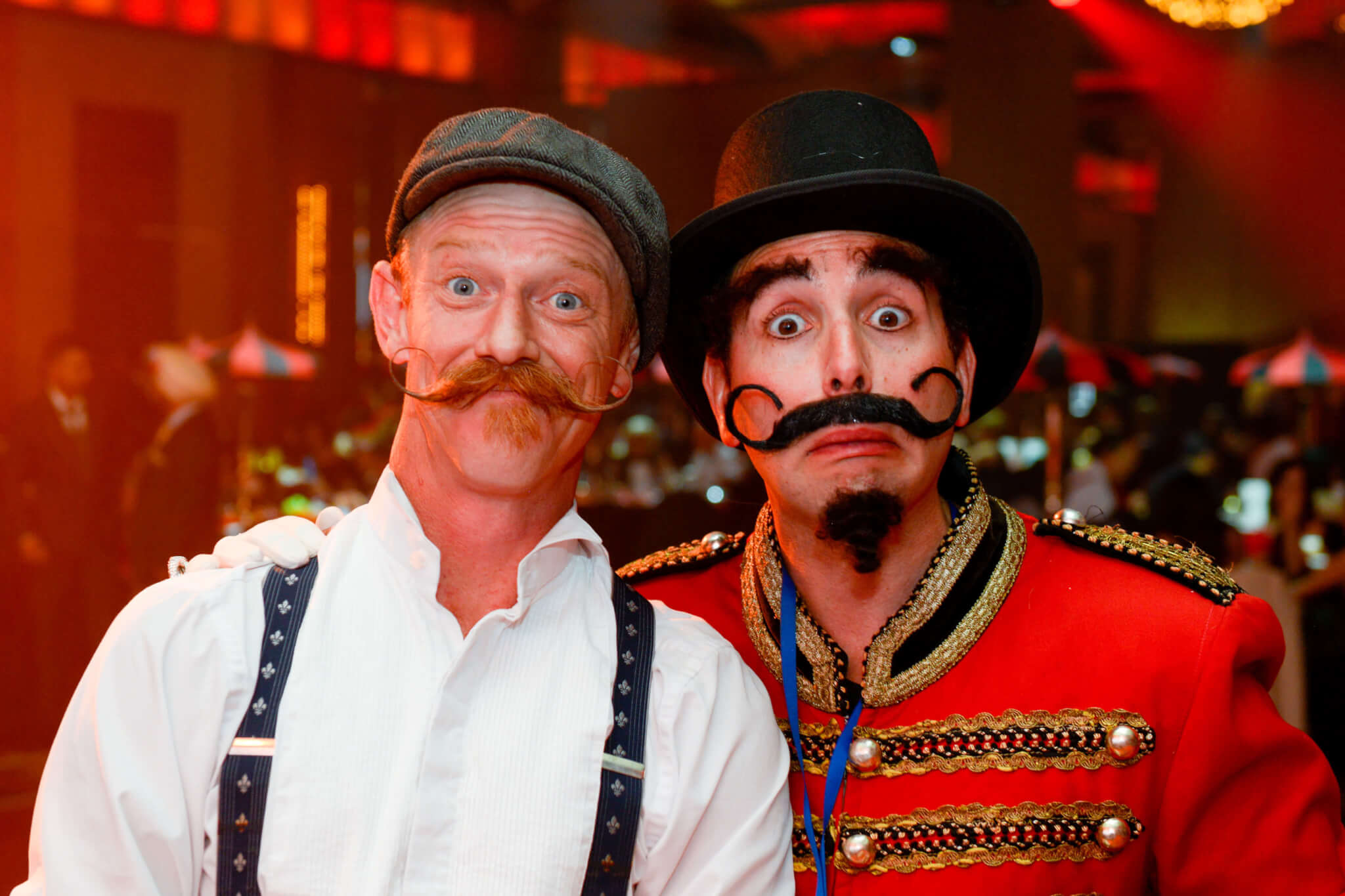 Vintage Circus Event Theme | Styling ideas
With a tight budget, table styling & centerpieces were the main focus for this event. However, the foyer was well adorned with a media wall, red carpet and even a vintage pushbike attached to a "hot air balloon" to greet guests on their arrival.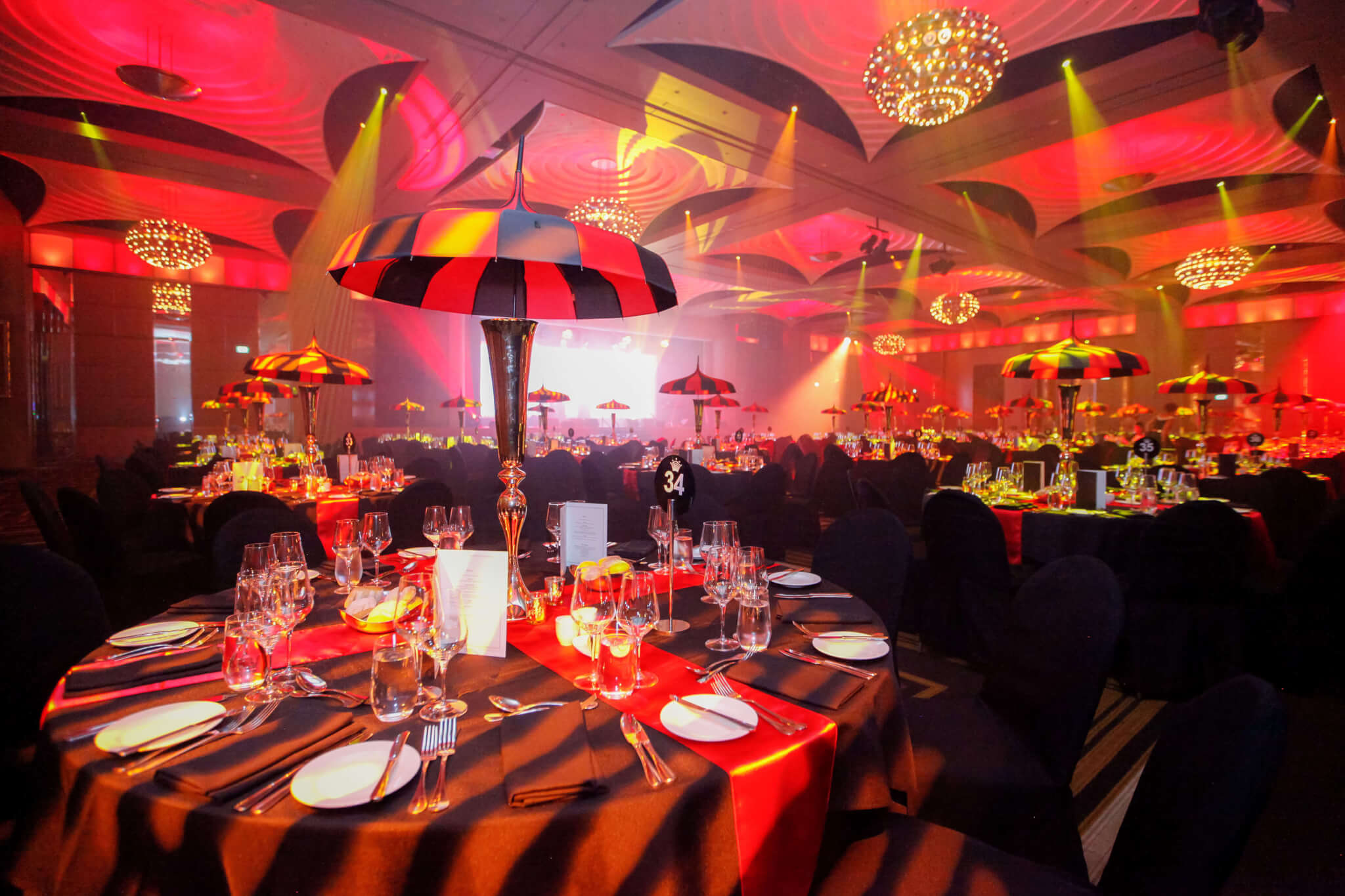 Vintage Circus Event Theme | Table Styling & Centerpieces
From the moment guests walked in stripes filled the room and were mirrored on the media wall and Big screen artwork, resembling a classically stripped vintage "Big Top".
What truly made the night magical were the canopies of the umbrellas which created a fantastic surface for ambient room lighting to reflect off, leaving guests in their very own wonderland.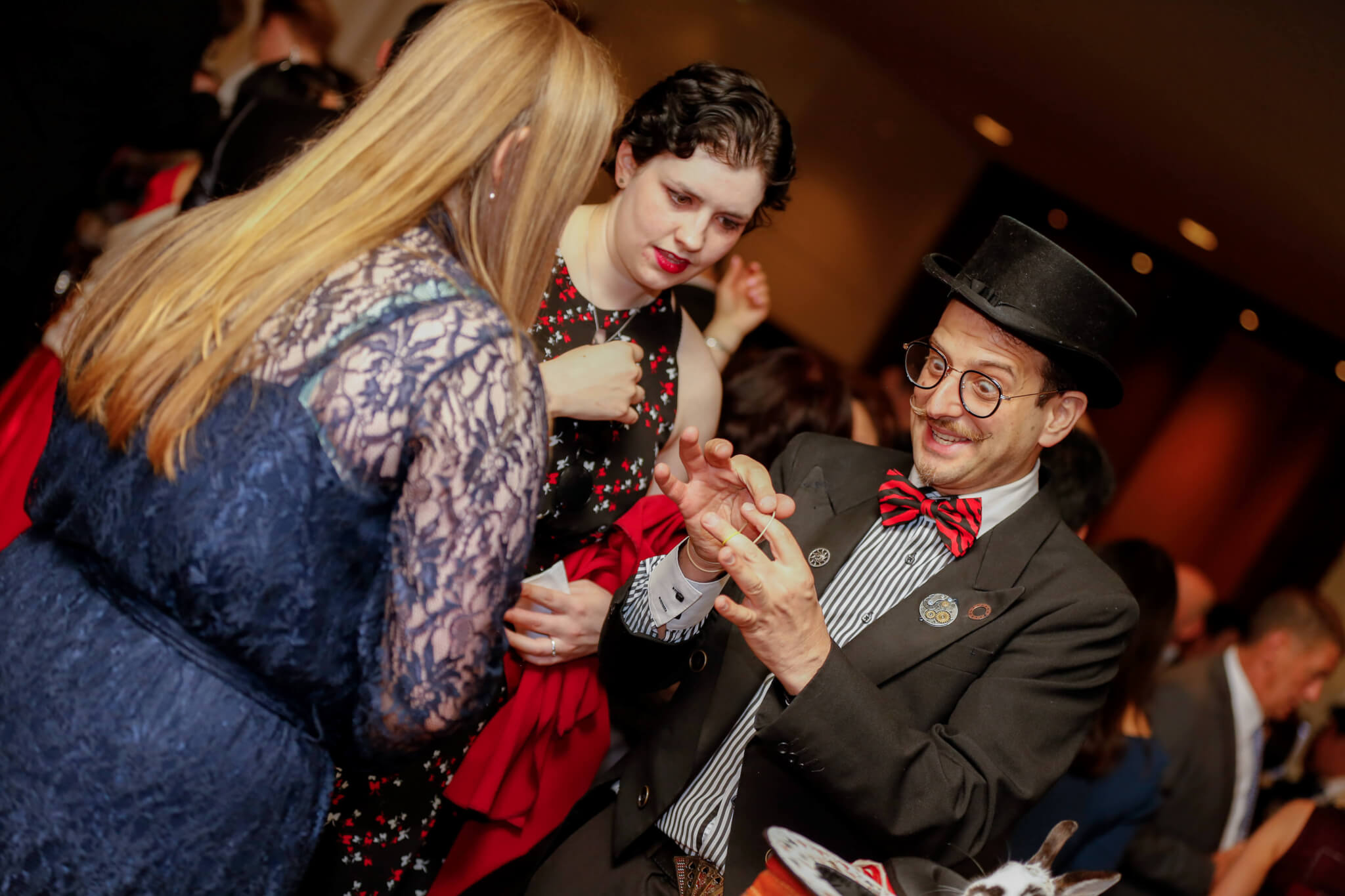 Vintage Circus Event Theme | Entertainment
The entertainment started with an inspiring performance of balance, and skill. "Chairs" ensured guests were on the edge of their seat!
Performances by George & Lil filled top and tailed food services, including the classic period "Penny Farthing Performance", "Cyr wheel" and vintage juggling shows.
Chunky Jam, one of the best bands in Australia ended the night with a bang and didn't disappoint with cover songs the crowd could sing and rock off too.
The Vintage Circus Theme is a great package and centres around happiness and joy because as P.T Barnum would say:
The noblest art is of making others happy -P.T Barnum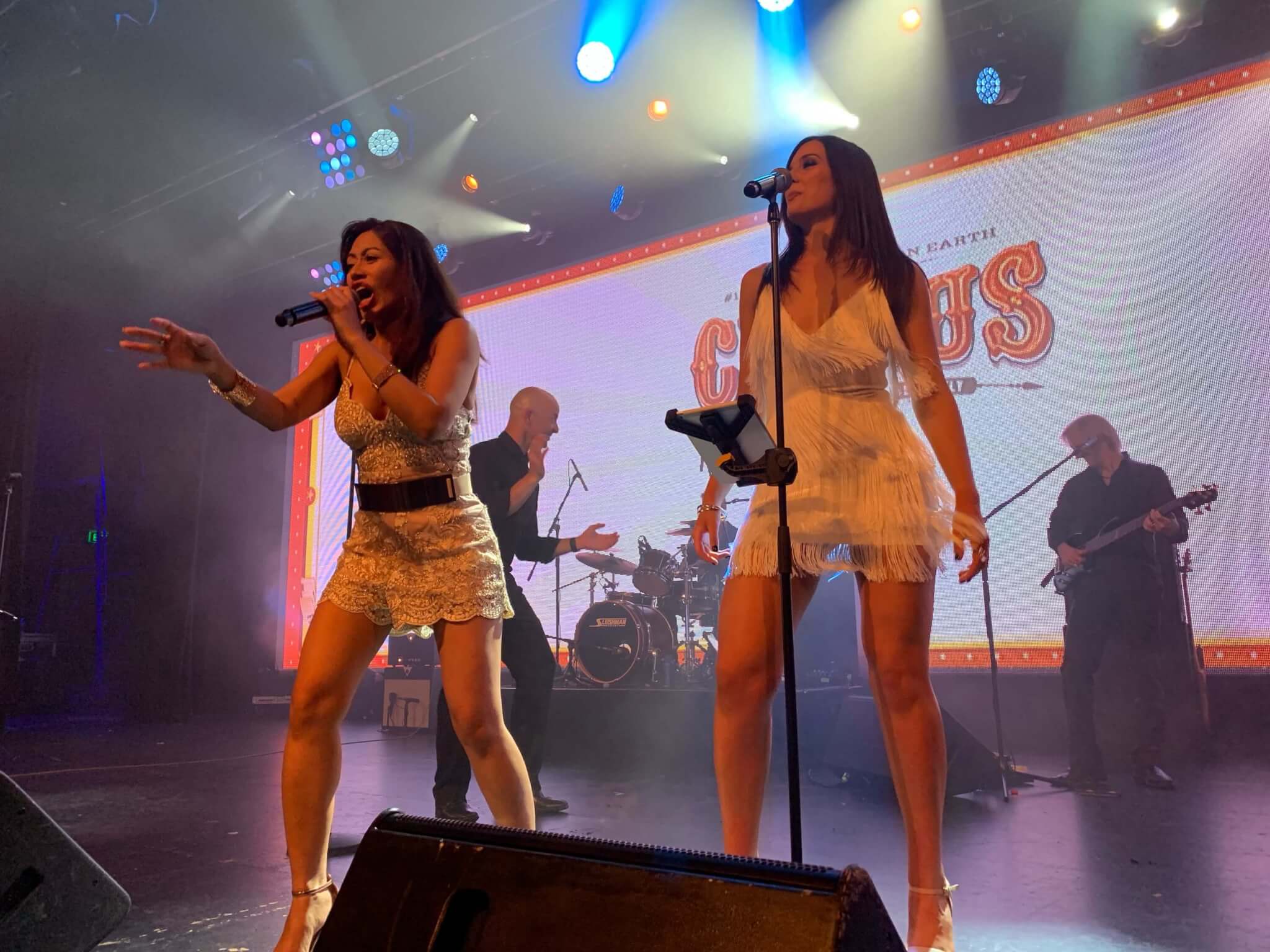 Entertainment provided by Instinct for this Vintage Circus Themed Event:
Vintage style magician
Vintage clowns
Vintage circus – Chairs (Acrobatica)
George & Lil performing multiple acts
Cye Wheel
Vintage Juggling
Penny Farthing performance
Chunky Jam – Cover Band
Photo booths
Event photography
The services Instinct delivered for this Corporate Christmas Party
Concept Creation and Development
Event Management, Project Planning, Budgeting & Reporting
Technical Production Management
Digital Content creation for the big screen
Stage Management, Show Calling & Direction
Styling, Design, and Table Centerpieces & Linen
Media Wall, rep carpet and related event props for Foyer / Guests arrival
Event Entertainment & Talent Sourcing and Management