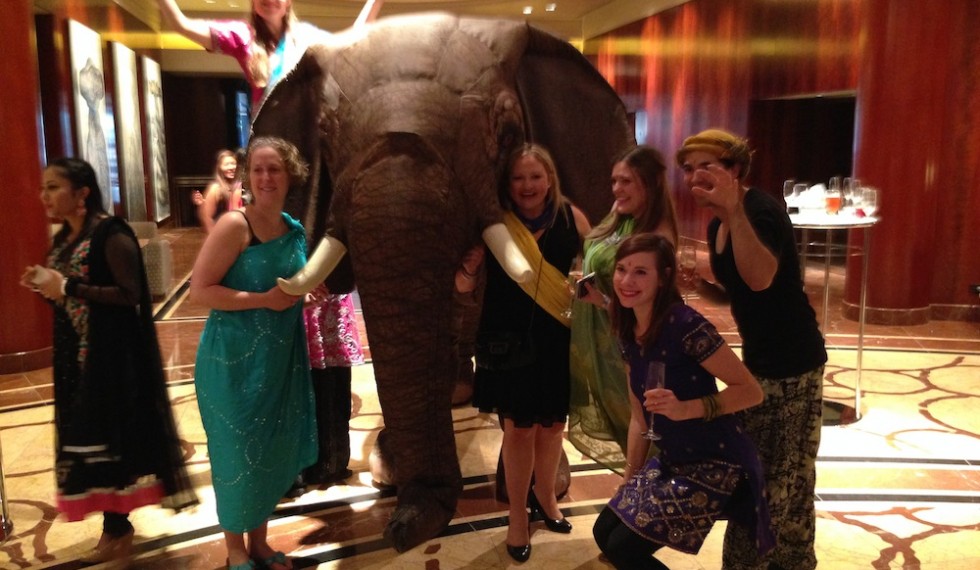 Bollywood Themed Staff Party – Park Hyatt
When designing an end of year party for a hotel that employs lots staff originating from the Sub-Continent, a Bollywood theme is always going to be a hit.  Working in partnership with in-house technical services supplier Staging Connections, the team at Instinct selected a range of acts that would surely appeal.
On arrival guests were greeted and fell totally in awe of a 3-meter tall elephant named Eisha who obliged guests with ample photo opportunities and set expectations souring for a night of wonderment. Many guests even mistakenly assumed she was real!
Bollywood Themed Staff Party -Entertainment
After the obligatory showering of rose petals, guests were summoned to the ballroom by DJ Richi Madan who's beating drums heralded the commencement of dinner service.
Following entrée the BollyDazzlers took to the dancefloor to perform a high energy Bollywood dance spectacular. But not to be outdone by the professional dancers, the Park Hyatt Executive team then joined the Bollydazzlers on the dancefloor to perform their own carefully choreographed version of Bollywood dance moves to thunderous applause from the Park Hyatt staff.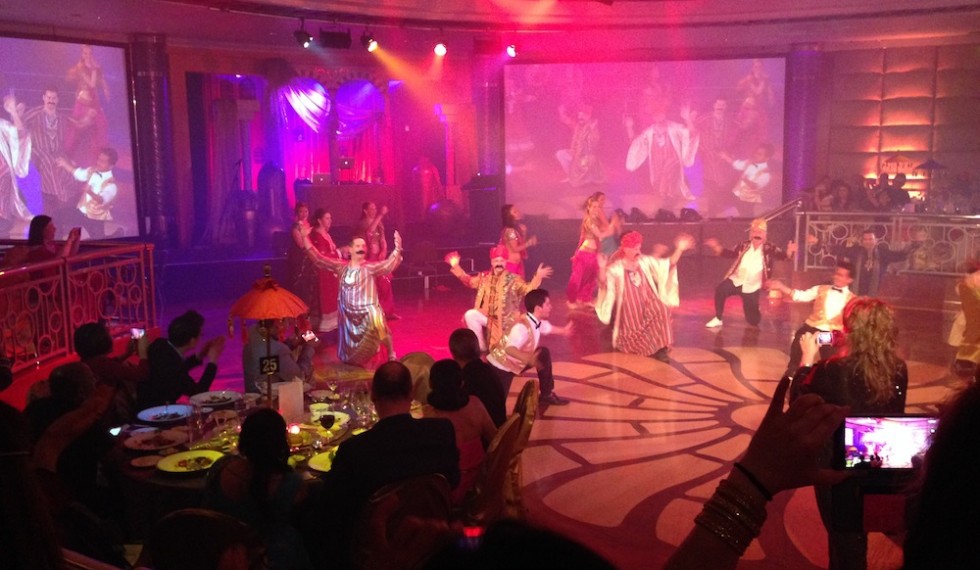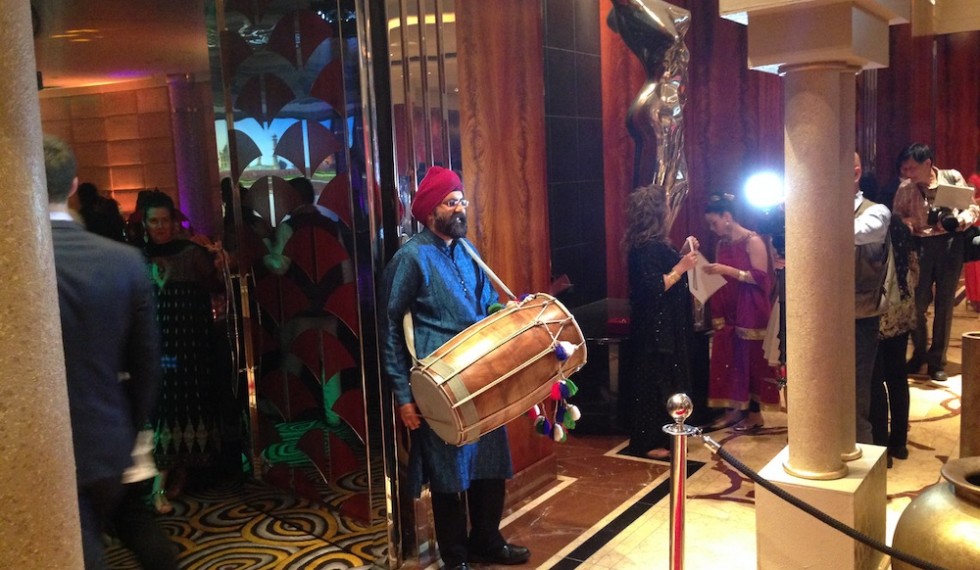 Bollywood Themed Staff Party -Dancing
And the entertainment just kept coming as, after main course, renowned Melbourne vocalist Chloe Maggs mesmerized the guests with a short vocal performance accompanied by DJ Richi. Following the main entertainment, DJ Richi upped the tempo with three long sets of Bollywood favourites and classic dance hits.
Bollywood Themed Staff Party -Feedback
Judged by many guests to be the best ever end of year staff event, we look forward to working with the Park Hyatt team again this year in setting another new benchmark in corporate entertainment.
"Many thanks again for making the event such a success. The talk amongst the staff is that it was the best staff party!"
"If you could again pass on my thanks to the entertainers for such a wonderful night. In particular to Mary and the dancers who were so very patient in teaching our Management team the dance sequence."