Instinct delivered:
Concept Creation & Development
Set Design & Décor & Styling
Technical Production Management
Venue Management
Entertainment & Speaker Management
Project Planning, Budgeting & Reporting
Scriptwriting
Multi-Media Design & Presentation Formatting
Video Direction
Stage Management
Show Calling & Direction
Choreography & Musical Direction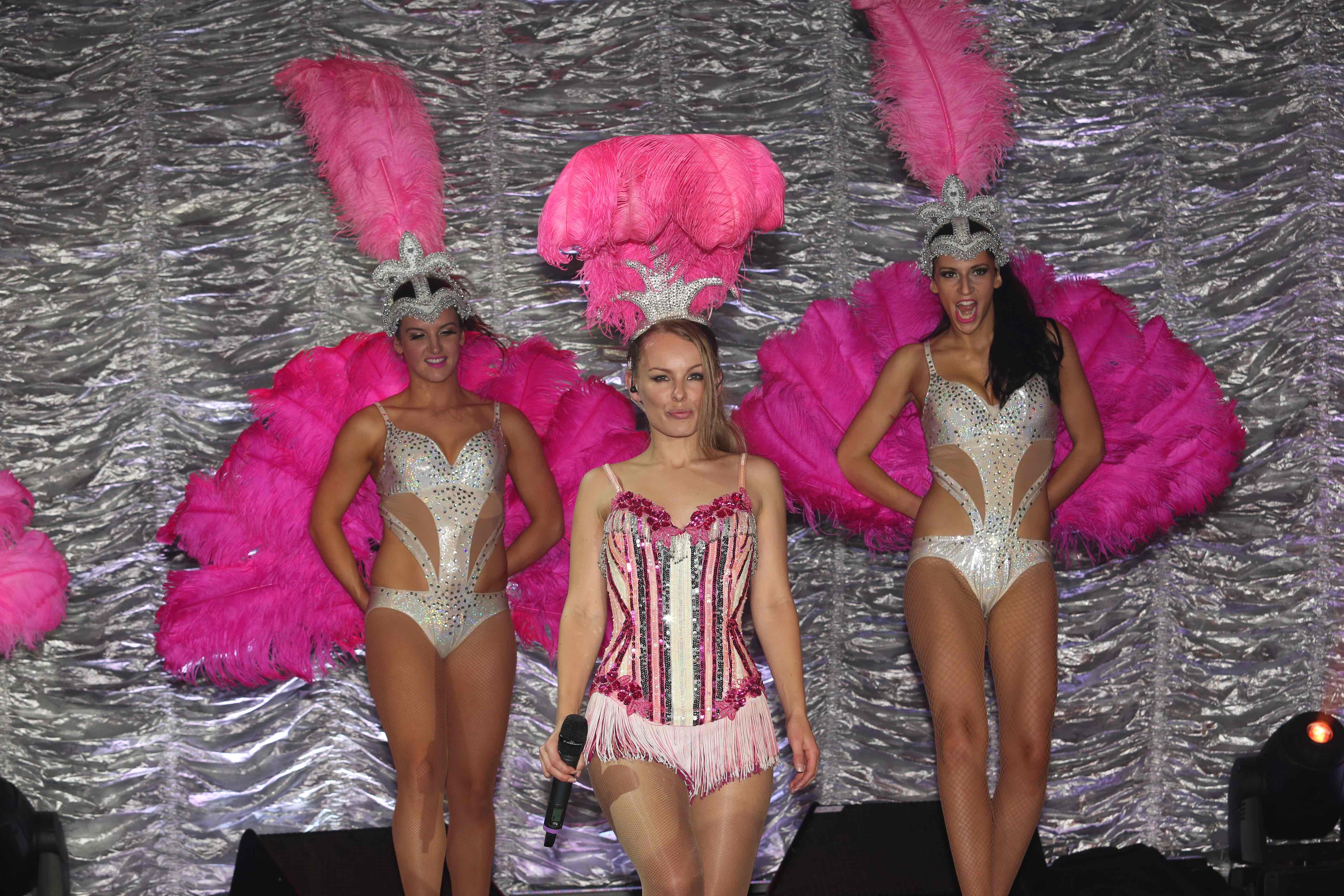 Charity Fundraiser – Over view
The third annual RMHC Audi Centre Canberra Ball 2014 once again cemented its reputation as the must attend on the Canberra social and corporate event circuit. The gala event attracts an audience of over 850 of Canberra's business elite and is staged in the Exhibition Hall of the National Convention Centre. It is by far the largest dinner with the most complex technical production hosted in the venue each year.  Working in close collaboration with the RMHC Canberra Gala Ball Committee the Instinct production team takes care of every aspect of the event from initial creative conceptualization through to stage management of the event on the night.
Charity Fundraiser – Styling
Starting with the silver, white and purple butterfly inspired event theme graphic, the Instinct team created a stunning white wonderland that brought the theme to life. Styling treatment was applied the to the entrance statement, room and stage draping, stage features, ceiling enhancements, and table décor.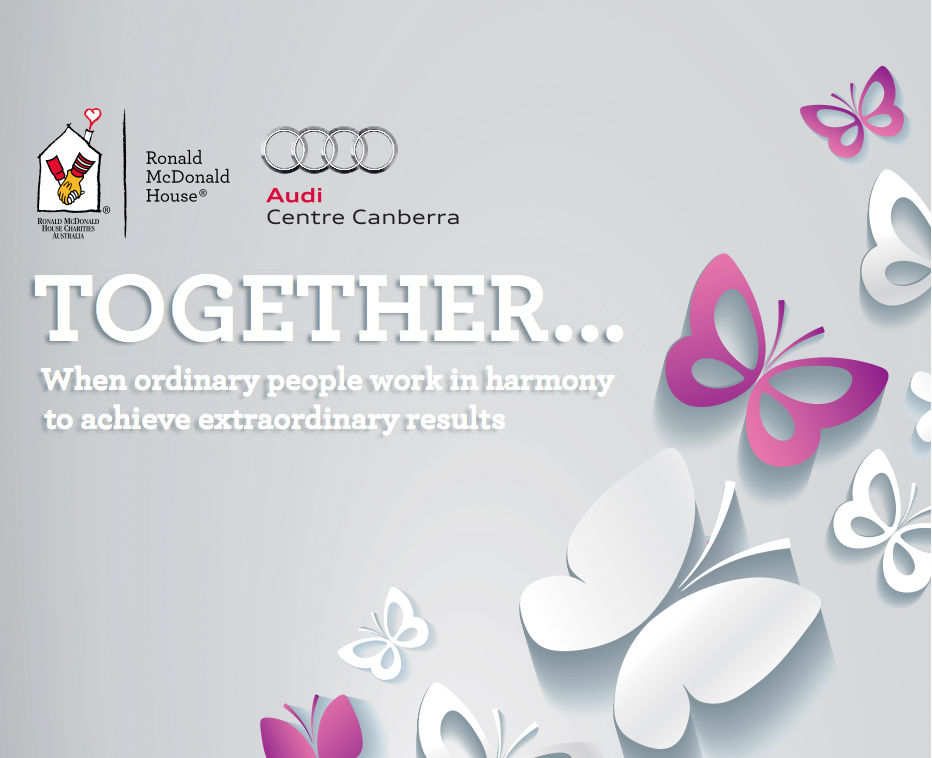 Charity Fundraiser – Formalities
The program of formalities and entertainment was developed to complement the theme, highlight the value of the charity to the local community. It was also designed to take guests on an emotion filled journey designed to maximise the fundraising potential of the night. From the moment guests arrived they experienced an evening full of amazing entertainment and fundraising opportunities.
Charity Fundraiser – Entertainment
A star studded entertainment cast keep guests entertained all night. Richard Swanson and dancers performed an excellent opening number, followed by The Australian Ultimate Kylie Show.  The Diamonds then followed adding to the amazing charity gala entertainment roster. The dance floor was full the rest of the night as Australia's leading cover band, Chunky Jam kept everyone dancing