Client Brief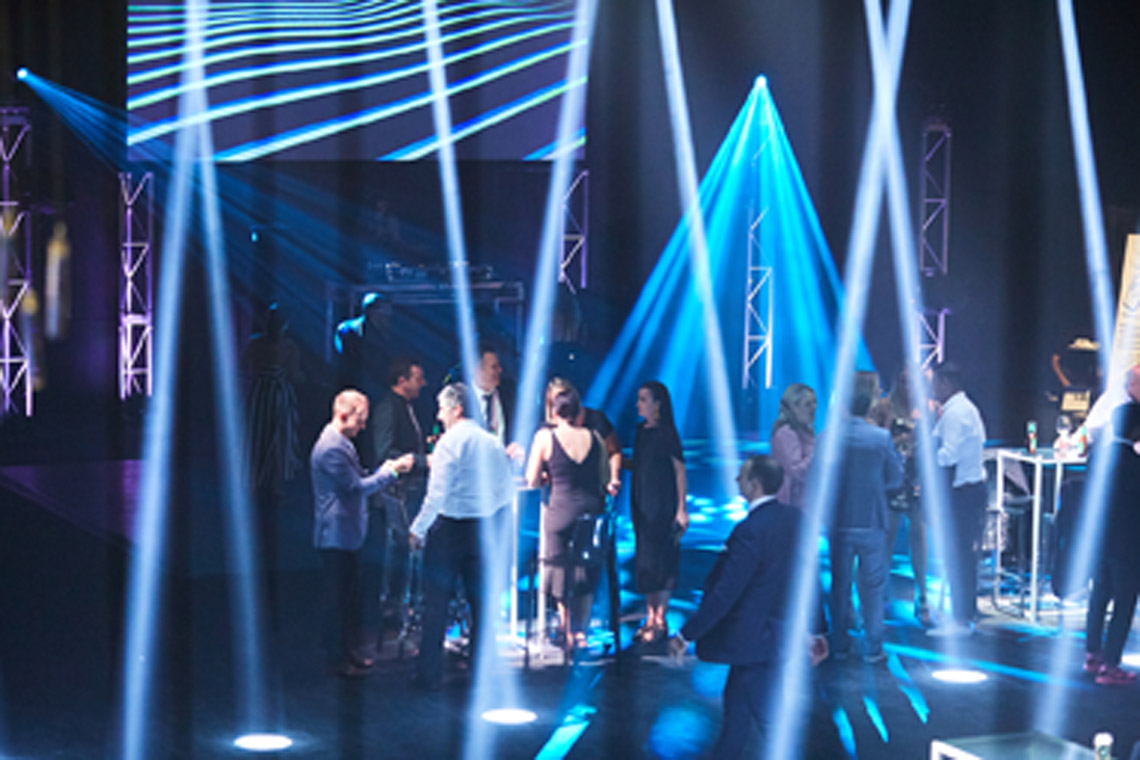 Our media client presented us with a very simple brief;
"We want to lift the profile of our industry awards. We want to push the boundaries on what our invited sponsors, finalists and guests expect an awards night to look and feel like."
In addition to the overall brief, several objectives were important to consider, which included:
● Delivering a memorable event
● High creativity
● A drastic improvement on the previous years event
● Inclusion of sponsors into the delivery of the event
● Elevate the awards program amongst the industry
Industry Awards – Find Inspiration
We began by meeting with all event stakeholders which included our client, naming sponsors and the client's marketing agency so that we could unanimously reach a firm understanding of the expectations and vision for their awards night.
The outcome? An awards night that captured the true essence of the late night talk shows we've all come to love. Think Graham Norton, James Cordon and a hint of RockWiz – We were going Prime Time!
So what does a successful talk show comprise of? We found there were 4 key elements;
● An engaging, entertaining and comedic host
● A live band
● Live audience interaction
● An element of surprise
First thing first, we needed to find the perfect host who could anchor this concept. They needed to think on their feet, ooze character and charisma and do away with the typical awards night mainstays like formalities and lecterns. Luckily, we had the perfect match – Mykel Dixon. A musician, motivational speaker and engaging host, accompanied by his 4 piece rock jazz band.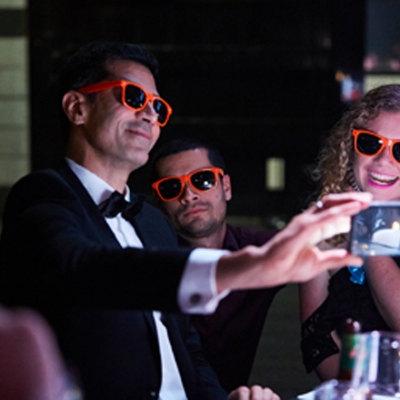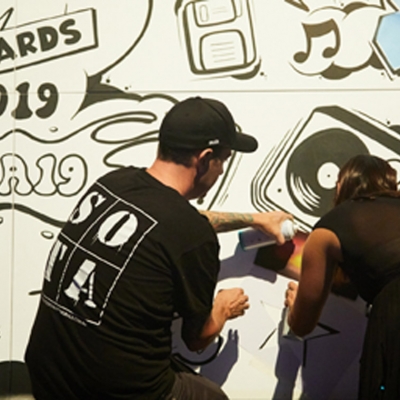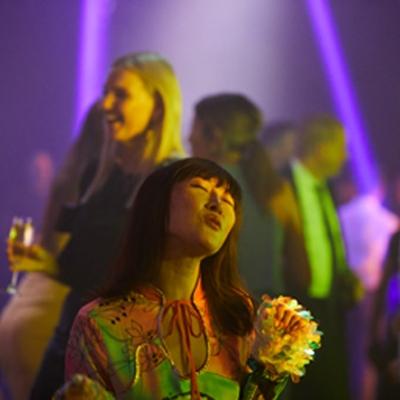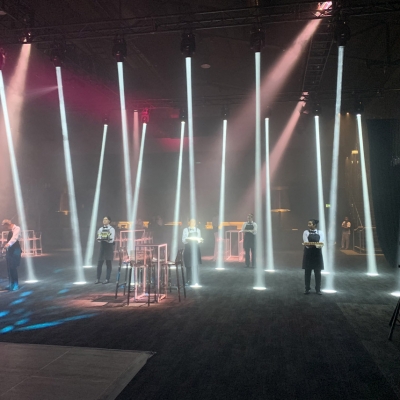 Like any successful talk show team, Mykel and Band took the lead and presented a night that was jam-packed with live walk up stings, breathtaking music and even mastering improv with the audience which was incredibly well received and a hot topic on the night. Structure and formalities were given a showbiz spin and the limelight shined above a custom-made catwalk leading to
the stage which empowered sponsors and award winners a special moment to baste in their well deserved praises as they received recognition and awards.
Industry Awards – Keep It Fresh
For this new look awards program to really work, it was important that we took guests on an unexpected journey right from the moment they walked into the venue.
The creative vision required us to generate spaces that changed with each stage of the event.
This is where the creative vision of the client's branding agency came to life through audio, visual and lighting.
Guests were welcomed to a monochromatic space of light and angles upon entrance that immediately set the mood for excitement.
Nineties inspired graphics of branding were anchored throughout the venue and flowed throughout the night across all styling mediums which included centrepieces and the awards themselves.
To carry through the theme and to introduce the commencement of the awards afterparty, the event space would be injected with an array of nineties pop colour and the band amplified its presence – it was time to celebrate!
Additional interactive elements and entertainment complimented the event such as a Live Graffiti Artist that encouraged guests to ignite their inner creative genius and contribute their artistic talents towards a branded mural. Liquid Nitrogen Cocktail stations were also set up throughout the venue to re-energise and delight guests needing a cool down after many hours on the dance floor.
This was all included to perfectly execute the theme under a spectacle of lights, cameras and a whole lot of action through the use of interactive media walls that kept attendees well engaged throughout the night.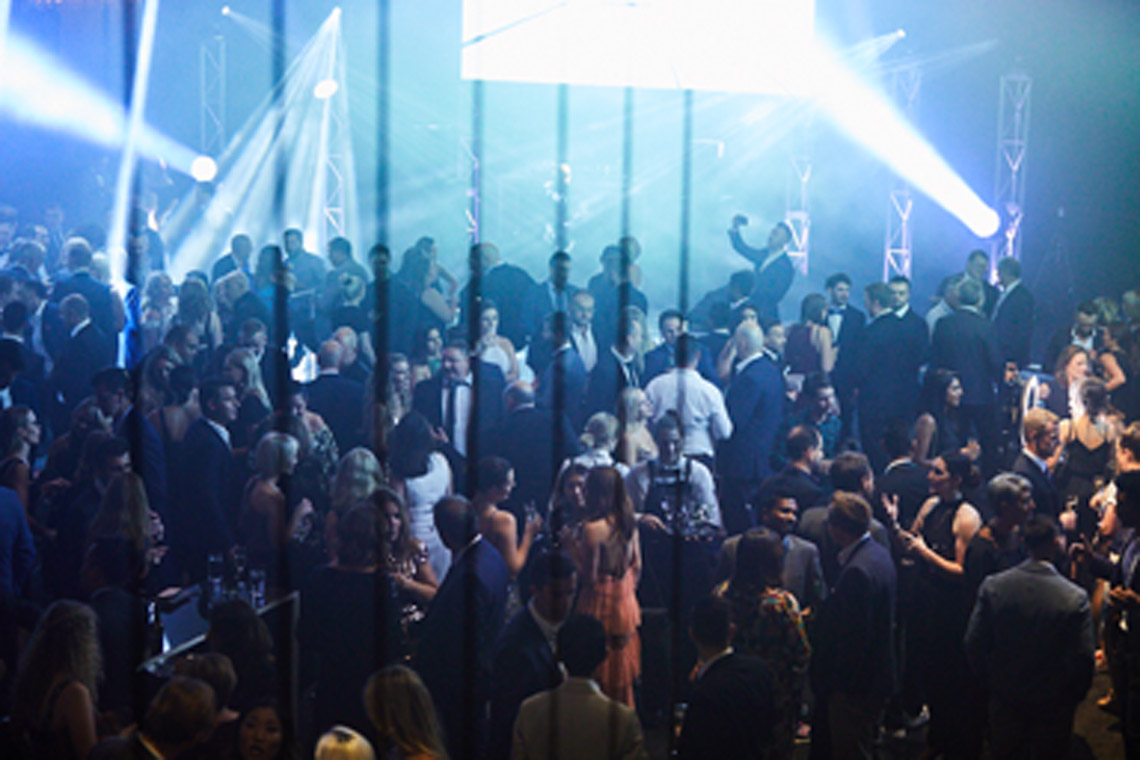 Industry Awards- The Outcome
A night of constant surprises, just as planned! This was an awards night that Letterman himself would be proud of with plenty of interactive moments that imbedded the guests into the experience.
Industry awards programs play a vital role in celebrating the achievements of members. As industries face a constant changing landscape in which they operate, it has become extremely important for organisations to veer from the
standard clean-cut programs and instead, focus, create and deliver a certain 'WOW" factor to display their gratitude towards their team members, sponsors and partners.
Your awards night is an opportunity to express leading-edge creativity that will stimulate, motivate and inspire all your members. When executed successfully, this experience will not only draw endless sparks of positivity from your team, but will be shared with customers, clients and partners alike! It is the gift that keeps on giving!